The 2017 Minnesota Christian Ashram will be held on July 28th – July 30th, 2017.
Check-in is from 4:30 pm-6:15 pm on Friday, and the Ashram begins promptly at 6:30 pm. Dinner is on your own on Friday. The Ashram will conclude on Sunday at 6 pm.
We are excited about a new location this year at Bethel Seminary, which is located in the St. Paul area. Bethel Seminary is on the far side of Bethel University. It has a quiet, serene atmosphere, surrounded by beautiful trees on the shore of Lake Valentine.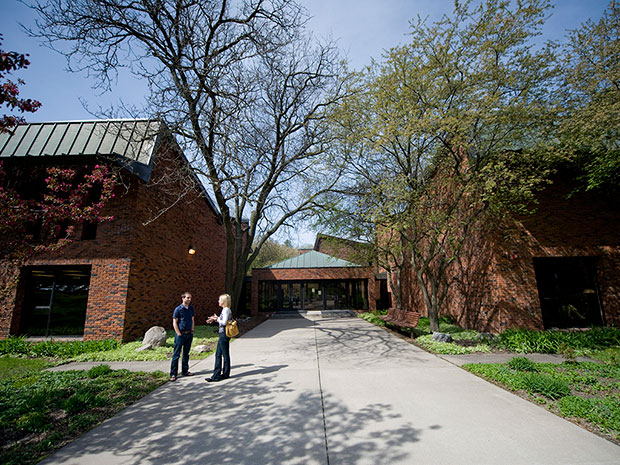 Some of the activities at the 2017 Ashram include:
Singing
Bible Teaching
Fellowship
Prayer Groups
Evangelist Teaching
Free Time Activities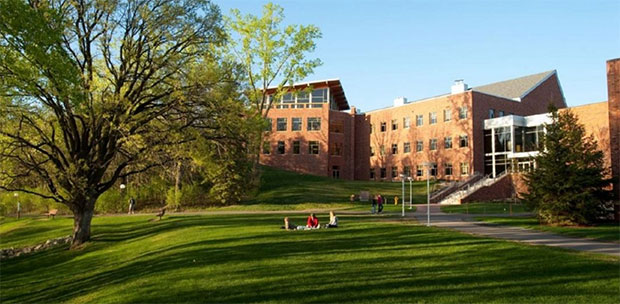 Speakers And Leaders For The 2017 Ashram
The speakers for the 2017 Minnesota Christian Ashram have been confirmed, and we're excited and blessed to have such a wonderful evangelist and bible teacher! We know that we'll all receive some great inspired teaching this year! The speakers are:
Evangelist – J.T. Adkins:  Ministry for J.T. Adkins began in 1999 when he left Louisiana at 18 and joined a dramatic ministry that took him all around the nation and Canada spreading the Good News of Jesus Christ. Both focused on youth and family restoration, he was able to see multiple generations restored. He has been heavily involved in local church ministry, small group leadership, youth ministry, and traveling evangelism. His true passion is for the love of Jesus to be made famous and he feels that the Christian Ashram is a perfect place for that to happen. Last year, he attended his 35th Christian Ashram. This year he is looking forward to serving in Minnesota.
Bible Teacher – Samuel Stanley Jones: Samuel Stanley Jones is a theological student currently pursuing his Master of Sacred Theology at  the Lutheran Theological Seminary in Philadelphia.  He will be graduating this spring.  E. Stanley Jones' teachings had a profound influence on his parents and grandparents. They wanted to include "Stanley Jones" when naming him.  Samuel is from South India originally.  He's a singer, worship leader and in a gospel band.
Music – Tom Anderson: Tom Anderson grew up in South Minneapolis where he met his wife Beckie. After going to college in Chicago (North Park University), he studied theology and biblical studies at Bethel Seminary and London School of Theology and has taught courses on the Bible at North Central University and Crown College. Tom plays several instruments and has been blessed to lead music at the Ashram in past years. Tom, Beckie and their three kids, Marcus, Miles and Malia live in Minneapolis where they attend and serve at Iglesia Nueva Salem/New Salem Church, a Spanish and English bi-lingual congregation seeking Christ centered transformation of individuals, families and the community.
Director – Judy Madsen: Judy Madsen, Director of the Minnesota Christian Ashram, is a retired elementary teacher from the Minneapolis Public Schools and became director in August, 2005.
She and her husband John, their two sons, her parents, her siblings and their families have bee part of the Minnesota Christian Ashram since it began in 1985. Because the Ashram has been such a source of spiritual growth and refreshment for the entire family, Judy is grateful for that rich heritage and wants to share the experience with others.
Children's Ministry – Karen Martin, assisted by Kathy Johnson: Karen has been with us for over 20 years. Her Children's Ministry is an exciting feature in the Minnesota Christian Ashram. She has had 30 years of experience working with all ages of children in the area of music, drama and creative projects. Karen and her husband, Ben, have three children, Rachel, Elizabeth and David. She will be assisted by Kathy Johnson who has also worked with the children for many years.
To register head on over to our registration page or call Nancy Anderson at (612) 825-7851. You can also mail your registration information to our registrar Nancy. Please be sure to send in all of the same information asked for on the registration page.
Registration fees and room and board fees can be found on the registration page as well. As a reminder, any deposit sent will be deducted from your total cost.
If you would like to make a donation to the Minnesota Christian Ashram you can make a donation online via PayPal.
Bethel Seminary Campus
3900 Bethel Drive
St. Paul, MN, 55112